Workshop-tested used machines
Our used machines are workshop-tested or partially overhauled. This ensures the functionality of the used machines. All machines are professionally inspected and often partly overhauled. Used machines are delivered to customers worldwide.
Since about 20 years we deliver geometrically overhauled Kellenberger-grinding machines for which we issue a guarantee.
Hermann Wirth Werkzeugmaschinen was founded in march 1988 as a trader of new and used machinery tools.
The stockroom, build in 1997, provides room for a wide range of used machine tools and accessories. It is equiped with a 10-tons loading gantry.
---
Loading a used machine for transportation to our customer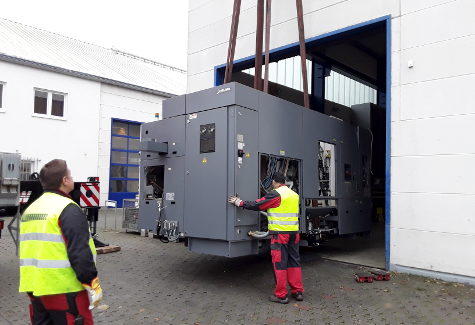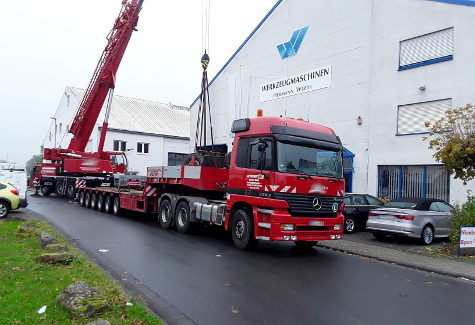 ---
Consultation
If you are looking for a machine for specific requirements, ask us!